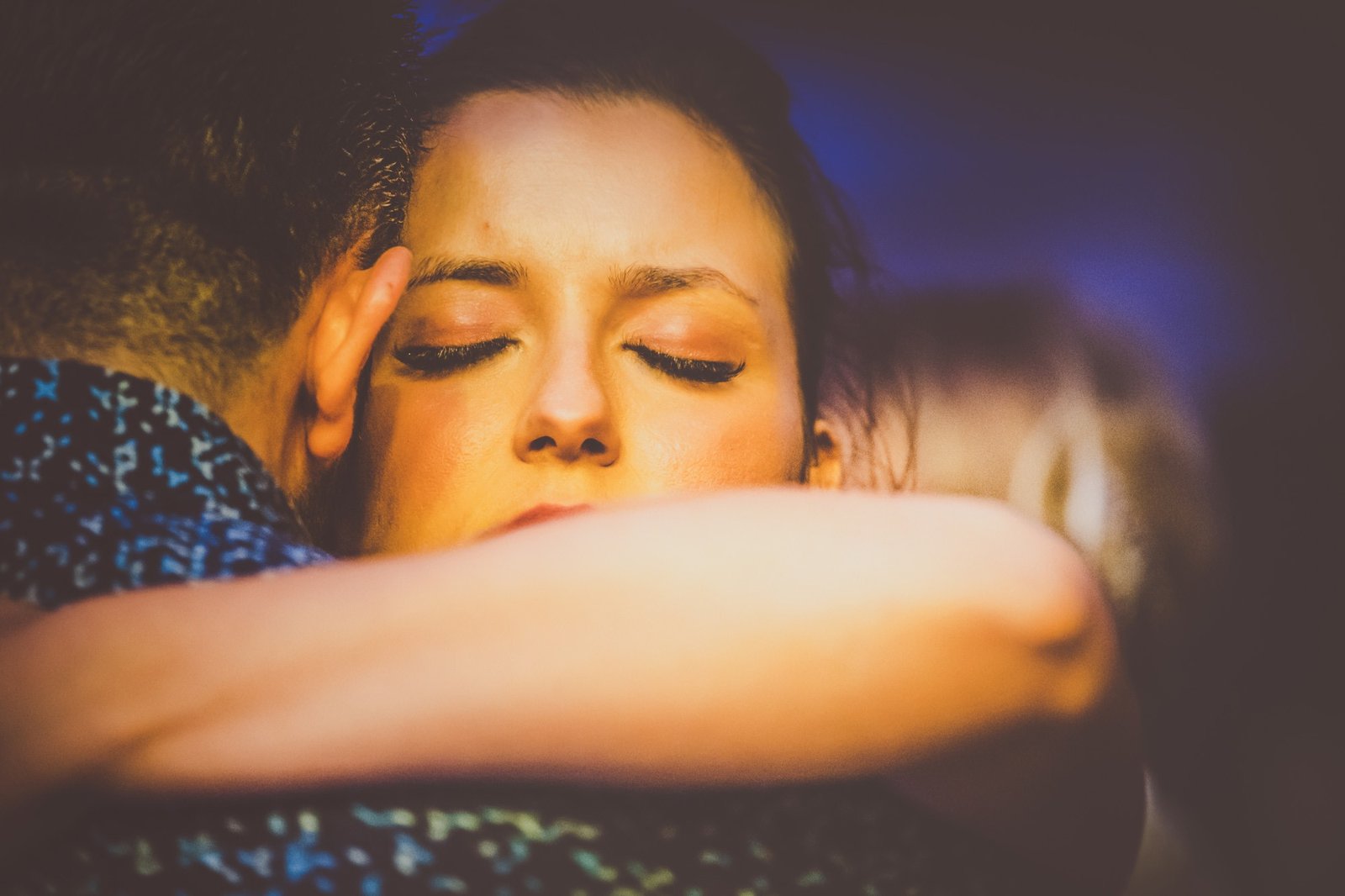 Darling, we will have the most extraordinary time.
29 – 31 December 2023
Over the past two decades, Turkey has established itself as a thriving hub for Tango enthusiasts worldwide. Stories of extraordinary Tango leaders, exceptionally talented followers, and unforgettable tandas at this historic rendezvous have resonated throughout the global Tango community.
As we approach the upcoming New Year's Eve, we are excited to unite with our cherished Tango aficionados for a truly spectacular celebration!
The New Year Tango Marathon is a collaborative effort, bringing together four prominent Tango schools in Turkey. Academia Del Tango Istanbul, Bursa Tango, Capital Tango and Tango La Vida.
Together, we aim to create an unforgettable Tango experience that celebrates the essence and passion of this beautiful dance form. Join us in ushering in the New Year with the rhythm and elegance of Tango like never before!
Registrations
Link for registrations is just one click away. Spots are available. Please fill the form for your marathon registration and we will reach out to you for further details. Click to register!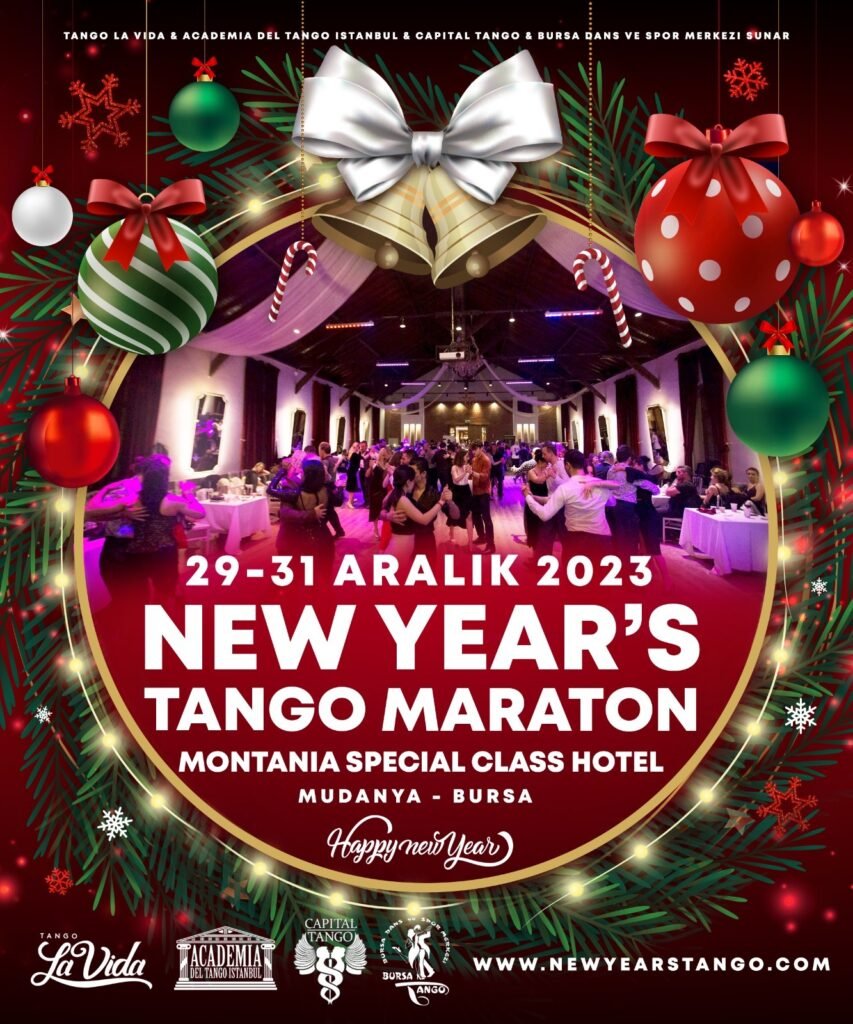 Program
Our lovely gathering will start on Thursday, December 29th and will end on Monday, January 1st. We will dance for more than 40 hours over in 3 days.
Venue & Accommodation
Our event venue Montania Special Class Hotel is located in Bursa, Mudanya. Area is a large, coastal, and secluded district in the city of Bursa, a city only one ferry away from Istanbul. It has many comforts of a luxury boutique hotel, a top class culinary experience, sea view rooms, a historical venue just by the sea. You will love the energy of the area and there are also lots of culinary options around with a nice and long walking route.
We will embrace each other at Montania's beautiful historical dance hall from 1849. With a capacity of 350 people this spacious place with its one of a kind atmosphere is considered as one of the best venues in Bursa with lots of qualities as reserved for our beloved dancers.
Adress: Ömerbey, İstasyon Cd. No:3, 16940 Mudanya/Bursa
Probably one of the best alternatives for accommodation is Montania Special Class Hotel in Mudanya. You can book your marathon and accomodation in advance to reserve your spot and choose a room that you would be most comfortable in. Please check the registration form for accomodation types and prices.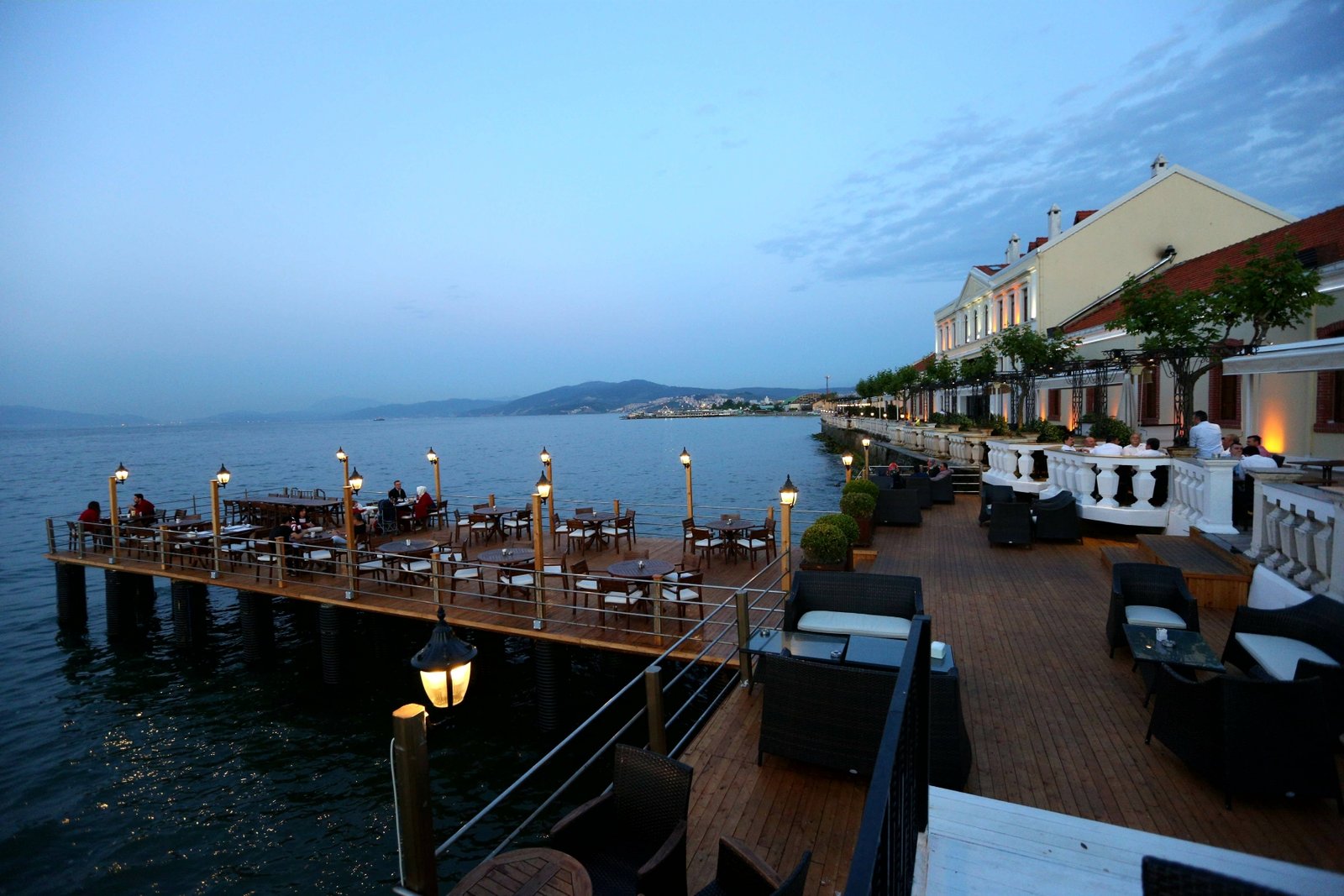 Getting There
From Istanbul the most efficient way to reach our venue is taking BUDO ferries from either Eminönü. For tickets and schedule you can visit BUDO website from the link.
Montania hotel which is also by the sea is approximately 5 min walking distance
Bliss Creators
We managed to gather 7 experienced international DJ's. They will show their magic to create a wonderful atmosphere for 4 days.
Cancellation and Refund Policy
For any issues regarding cancellations and refunds, please contact us through email. We will get back to you shortly.
Contact
Please e-mail us for anything you need. We will do our best to support, like always. e-mail: info@newyearstango.com
​